Software Engineer, Web Developer, Web Designer, Android Developer
GoLudo LLC
February 2013 - January 2015
Duluth, MN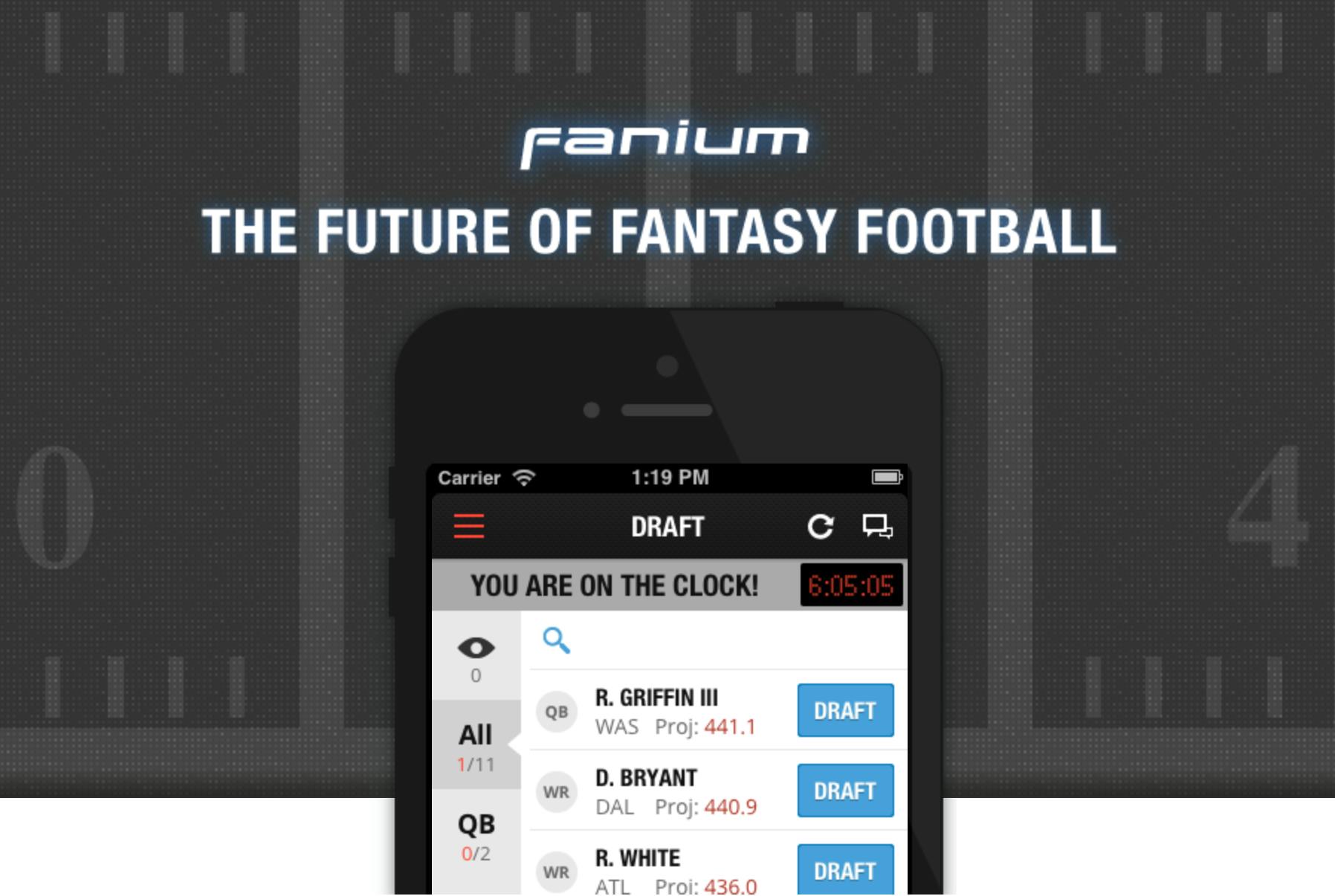 Details
I was hired as a remote developer by a startup called GoLudo. They had a successful Twitter sports news aggregation service and were looking to expand into iOS and Android apps.
They hired me to to work on Fanium, which was their flagship Android app. Fanium was the first all-mobile fantasy football app at the time and did a great job engaging users by gamifying the experience through achievements that rewarded collectible avatars.
Not long after we launched Fanium we noticed that daily fantasy sports were becoming extremely popular. Our CEO shifted the company's focus towards developing our own daily fantasy sports platform. I was involved in this effort and helped to develop our gaming platform, called Fantasy Elite, using Ruby on Rails and PostgreSQL.
In the beginning of 2015 it was announced that CBS was acquiring our company for our Twitter news technology. I decided not to relocate to Florida and found employment with RotoWire.
While working for GoLudo I contributed to the following products:
SportTwits (Front end development): Hand-picked and curated Twitter streams covering all major sports. SportTwits' live feed kept fantasy players in the action, ensuring that they never missed a big play or injury.
Fanium (Android development): An innovative mobile fantasy football game. Fanium was the first mobile only fantasy football game on the market. I was the lead Android app developer.
Premier Fantasy Canadian Football (Front end development): Similar to Fanium, Fantasy CFL was the first mobile only fantasy football game for fans of the Canadian Football League. I developed the landing and marketing pages for this app's website.
Fantasy Elite (Front end development and email marketing): A daily fantasy sports platform that allowed fans to compete on one-day contests both on iOS and through a website. I mainly contributed to the development of the website, which was built on Ruby on Rails and used a PostgreSQL database.
Software