Chomp
Chomp Foods LLC
Verona, WI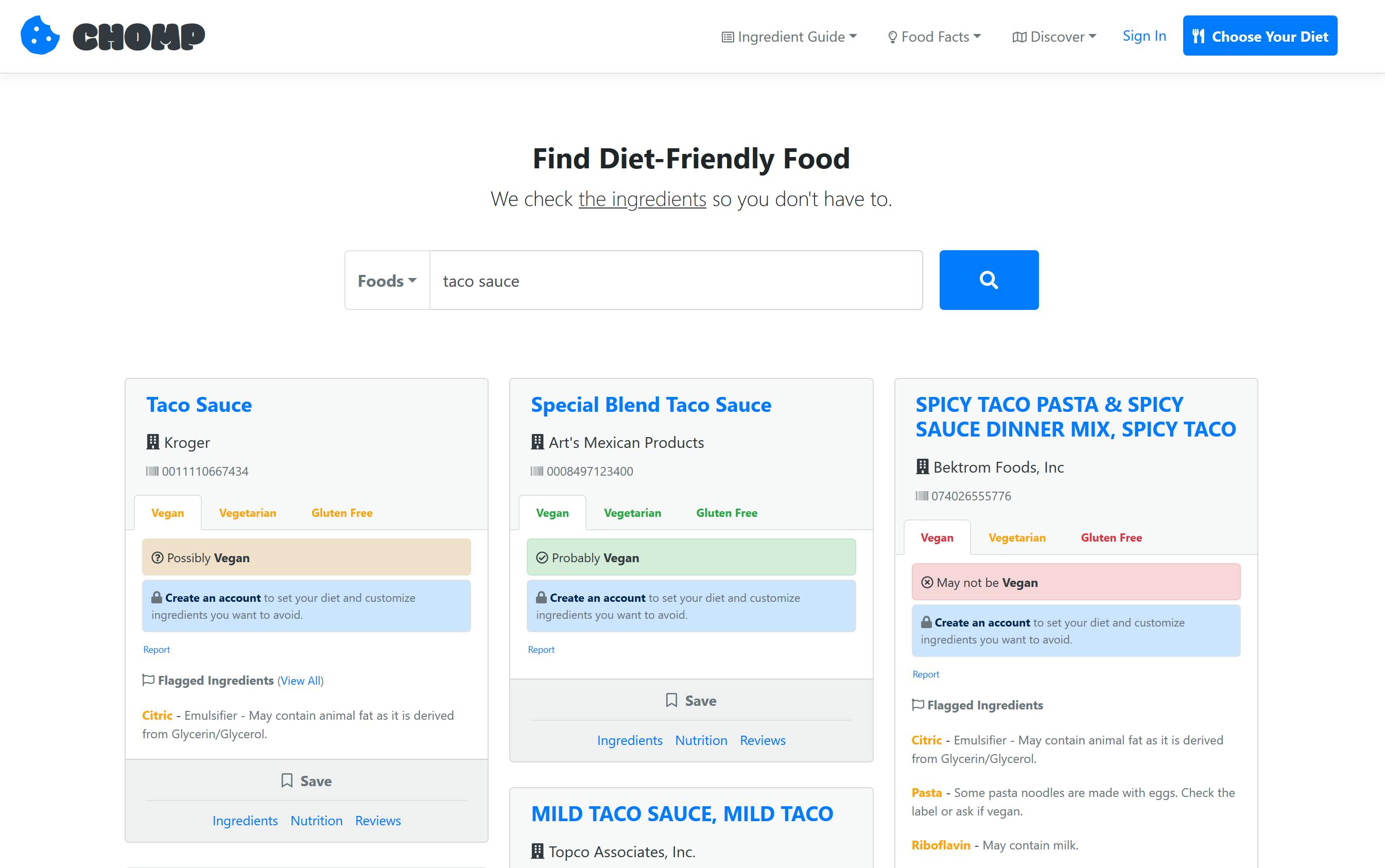 A platform that helps people find food that's compatible with their diet. Chomp checks food for 650+ ingredients that aren't vegan, vegetarian, or gluten-free. Users also can add ingredients they want us to check. This allows people who aren't following a specific diet to use Chomp to check food for ingredients they want to avoid.
Chomp's database contains over 27 million data points on 875,000+ branded foods, grocery products, and raw ingredients from all around the world. This food and nutrition data can be licensed through API and direct data licensing agreements.
The Chomp app is also available on iOS and Android devices through the Apple App Store, Google Play, and the Amazon App Store.
Languages
PHP, MySQL, JavaScript, jQuery, HTML5, CSS, Git
Libraries
Software
Atom, GitHub Desktop